The demand for new vehicles is expected to go up with the introduction of the Vehicle Scrappage Policy. This policy will be a "win-win" step that helps to improve fuel efficiency and cuts out pollution, says Union Minister Nitin Gadkari. As per this, commercial vehicles of more than 15 years and passenger vehicles of more than 20 years have to pass the fitness and emission tests, otherwise, the vehicles will have to be mandatorily scrapped and also the government departments will have to let go of their vehicles, after 15 years of usage.
What the current rules say:
A vehicle (two/four-wheeler) is issued a registration certificate of 15 years validity, as per the current rules and regulations. Post that, the owner has to take the car to the same RTO where the car has been registered, for a fitness check.
A fitness check is currently carried out by an RTO representative, who is responsible for scrutinizing the vehicle. Lights, indicators, brakes and general health of the car will be ascertained for fitness approval. A fitness certificate will be issued, if the vehicles meet the criteria and will be allowed to ply on road for another 5 years, post which the vehicle has to go through the same fitness check once again.
What change the Vehicle Scrappage Policy will bring:
The process of getting a fitness certificate will become more stringent as per this policy. The vehicles which fail will be deemed as 'EOLV' or End of Life Vehicle. The owner will be given an option to scrap the vehicle at registered vehicle scrapping facilities. The owners of the scrapped vehicles would receive a rebate on road tax between 15-20% and a complete waiver of registration on purchase of a new vehicle. Also, the owners would be receiving a value of their old vehicles in the range of 4-6% of the price of new vehicles from scrap yards.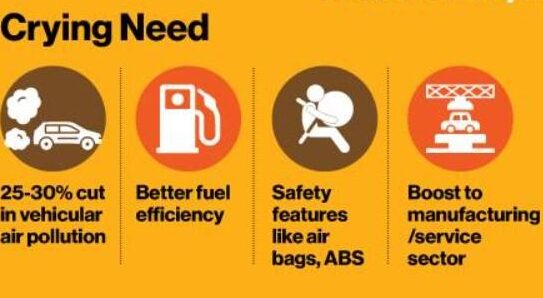 Who will set up scrap yards?
The market players such as Maruthi Suzuki, Toyota and Mahindra and Mahindra have declared their investment plan of setting up vehicle dismantling centres across the country for revenue generation, once the scrapping becomes a practice.
Going ahead, the new policy is expected to stimulate growth as it is also dependent on the demand and other related factors. The customers will create new demand by incurring some expenditure on new vehicles which will generate revenue for automakers and as a whole, it can boost up the sales, revenue and in total the growth in the economy which is central for the economic development of the country.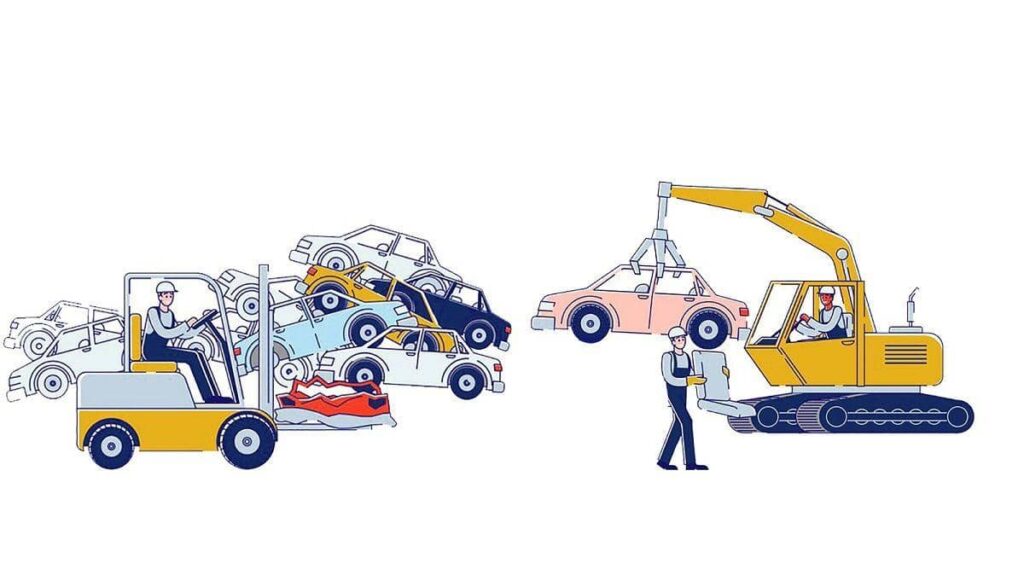 Written by- Mallela Shiva Chaitanya
The post All you need to know about Vehicle Scrappage Policy appeared first on The Economic Transcript.